Welcome


Welcome to the Original English speaking Honda NTV and Revere Forum. We have been going now for over Seven years and have more than 800 members from all over. Feel free to come in and look around.

New Members Start Here
Last 15 posts
Bike of the Month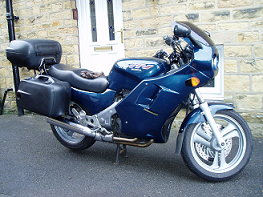 <! - Preferred Vendors Table //-->


Honda NTV/Revere :: Home

Forum Name
Topics
Posts
Last Post
General
Front Door
Honda NTV/Revere owners please take a few moments and introduce yourself, and make yourself at home..
Moderator: Glenn Rowell
293
1,832
on Nov 29, 2013, 3:41pm
by Jake
in Boshie from Western Au...
Coffee Lounge
You can talk about anything here
Moderator: Glenn Rowell
338
2,311
on Oct 26, 2013, 12:24pm
by gills
in Beauty.
Garage work (4 sub-boards)
tell us about work that you have done on your bike , or if you have problems ask for advice.
Moderator: Glenn Rowell
500
3,273
on Nov 14, 2013, 3:17pm
by Jake
in Coolant FLOOD/pouring ...
Adventurers Corner
Want this area to focus on members travel stories

15
97
on Jul 15, 2012, 3:46pm
by kev2109
in on a long run
Library
Place anything written about the NTV/Revere here, includes links to manuals and such.

10
22
on Sept 25, 2012, 10:52am
by Jake
in Re: Parts, Accessories...
Bike Gallery
Post pictures of your bike here

50
300
on Oct 27, 2013, 11:20am
by stewmas
in My 650 Revere 1992 Imp...
For Sale
Bikes For Sale or Wanted
If you have a bike for sale or are looking for one, enter here

36
91
on Jul 11, 2013, 2:09pm
by bluesmoke
in NTV600-K
Parts for Sale
If you have spare parts you want to get rid of, enter here

26
136
on May 18, 2013, 5:50pm
by tyc
in Need a handlebar for N...
Parts Wanted
If you have a specific need, register here and maybe someone can help

80
214
on Oct 18, 2013, 4:02am
by rossell
in Radiator end covers.
Info Center
Forum Statistics

0 Members, 2 Guests. Most users online was 71, Jul 3, 2007, 6:37pm


| | |
| --- | --- |
| Active Users In The Past 24 Hours | |

1 Member, 200 Guests, 1 Invisible User
gills